CPS - News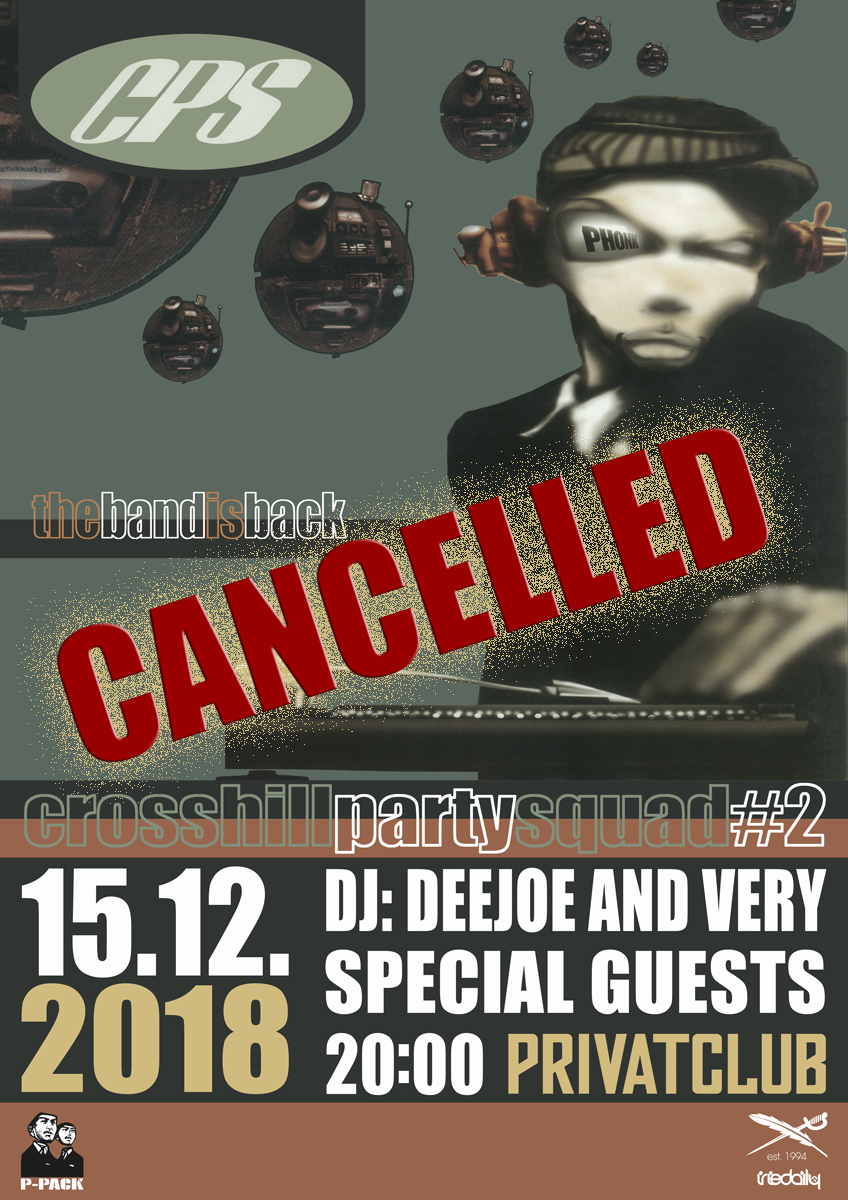 CPS live on stage!

CPS from Berlin-Kreuzberg was (and is) one of the most legendary hip-hop live bands of the 1990s. Their eight-piece lineup consisting of drums, bass, guitars, keyboard, as well as a DJ and three MCs, made the band's concerts a live experience of a special kind. The "Crosshill Phonk Squad" brought the kettles to a boil and set every house on fire!
This year the mothership will land at Privatclub in Berlin-Kreuzberg, on October 15th - Don't miss it! 気道
UPDATE: UNFORTUNATELY THE SHOW HAD TO BE CANCELLED AND WILL TAKE PLACE IN 2019!